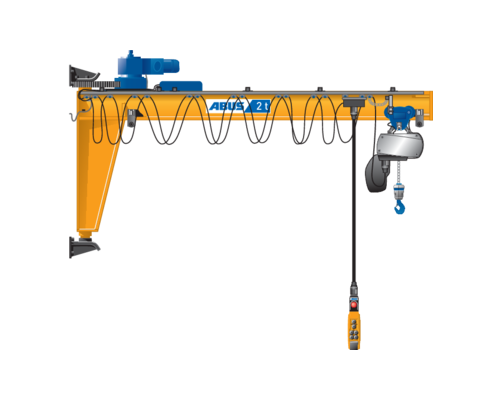 Interested in this product?
Then request now for an offer!
WALL JIB CRANE VW
The wall jib crane VW has been designed to be mounted on a wall or column. This workstation crane provides a slew range of 180° with jib arm lengths of up to 10 m and Safe Working Loads (SWL) of up to 5 t.
The design of the wall jib crane VW enables the given building dimensions to be used to the fullest extent, so that the transfer of the load is achieved at the highest possible lift height. Wall jib cranes VW feature strong and reliable ABUS wire rope hoists and come all with mobile controls as a standard.